GIVING HOPE

Jn 3:16 For God so loved the world, that he gave his only begotten Son, that whosoever believeth in him should not perish, but have everlasting life.
Jn 3:17 For God sent not his Son into the world to condemn the world; but that the world through him might be saved.
- - - - -
Ro 8:35 Who shall separate us from the love of Christ? shall tribulation, or distress, or persecution, or famine, or nakedness, or peril, or sword?
Ro 8:36 As it is written, For thy sake we are killed all the day long; we are accounted as sheep for the slaughter.
Ro 8:37 Nay, in all these things we are more than conquerors through him that loved us.
Ro 8:38 For I am persuaded, that neither death, nor life, nor angels, nor principalities, nor powers, nor things present, nor things to come,
Ro 8:39 Nor height, nor depth, nor any other creature, shall be able to separate us from the love of God, which is in Christ Jesus our Lord.

Terror for Women


Comparison Chart


Islam or Christianty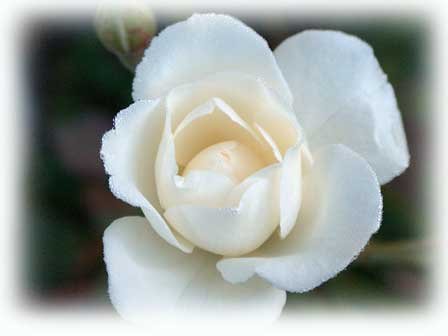 MUSLIM WOMEN
Victims of a cultural law that is illegal

Muslim women are treated as second-class citizens all of their lives, and this
lifestyle is preordained by the culture's belief in the Qur'an. The Islamic
ideology has been in existence since the time of Mohammed, and the type of
governance that rules this culture is shariah law. Women can be beaten,
beheaded, victims of honor killings, genitally mutilated, divorced, forced to
marry at a young age and so much more. Many things happen in the lives
of Muslim women, that are not allowed by law in the United States. Yet the
Muslim woman continues to live under a cultural law that exists even in free
nations like the USA . Who will help these women live a quality of life that
Jesus said all mankind is deserving of? Who will love them and pray for them?

We, as Christians, must pray for Muslims. We need to pray for them to be
to able to comprehend God's love, to learn about Christ's death and
resurrection - and to know what salvation is! Jesus loved the sinners - He
reached out to those that society turned their back on. As Holy Spirit
filled Christians we must speak the truth and words of love to these people.
Only God can reach them. The culture of shariah law is wrong and it must
not be allowed to govern in our country. According to our Constitution,
all men and women are free - not to be oppressed by a foreign culture that
supercedes our nation's law. The Islamic ideology is based on evil, and
is not peaceful - and believers are trying to institute shariah law in our
country. Christ has defeated the evil on the cross - it does not win. We
need to share the gospel to enlarge God's kingdom before Christ returns!


Eph 5:25 Husbands, love your wives,
even as Christ also loved the church,
and gave himself for it;
Mt 5:43 Ye have heard that it hath been said, Thou shalt love thy neighbour, and hate thine enemy.
Mt 5:44 But I say unto you, Love your enemies, bless them that curse you, do good to them that hate you, and pray for them which despitefully use you, and persecute you;
Mt 5:45 That ye may be the children of your Father which is in heaven: for he maketh his sun to rise on the evil and on the good, and sendeth rain on the just and on the unjust.
- - - - -
Mt 22:37 Jesus said unto him, Thou shalt love the Lord thy God with all thy heart, and with all thy soul, and with all thy mind.
Mt 22:38 This is the first and great commandment.
Mt 22:39 And the second is like unto it, Thou shalt love thy neighbour as thyself.
- - - - -
Lk 6:27 But I say unto you which hear, Love your enemies, do good to them which hate you,
Lk 6:28 Bless them that curse you, and pray for them which despitefully use you.
- - - - -
Gal 5:22 But the fruit of the Spirit is love, joy, peace, longsuffering, gentleness, goodness, faith,
Gal 5:13 For, brethren, ye have been called unto liberty; only use not liberty for an occasion to the flesh, but by love serve one another.
Gal 5:14 For all the law is fulfilled in one word, even in this; Thou shalt love thy neighbour as thyself.
- - - - -
2Jn 1:5 And now I beseech thee, lady, not as though I wrote a new commandment unto thee, but that which we had from the beginning, that we love one another.
2Jn 1:6 And this is love, that we walk after his commandments. This is the commandment, That, as ye have heard from the beginning, ye should walk in it.
2Jn 1:7 For many deceivers are entered into the world, who confess not that Jesus Christ is come in the flesh. This is a deceiver and an antichrist.
2Jn 1:8 Look to yourselves, that we lose not those things which we have wrought, but that we receive a full reward.
2Jn 1:9 Whosoever transgresseth, and abideth not in the doctrine of Christ, hath not God. He that abideth in the doctrine of Christ, he hath both the Father and the Son.
2Jn 1:10 If there come any unto you, and bring not this doctrine, receive him not into your house, neither bid him God speed:
2Jn 1:11 For he that biddeth him God speed is partaker of his evil deeds.
- - - - -
1Pe 3:7 Likewise, ye husbands, dwell with them according to knowledge, giving honour unto the wife, as unto the weaker vessel, and as being heirs together of the grace of life; that your prayers be not hindered.
1Pe 3:8 Finally, be ye all of one mind, having compassion one of another, love as brethren, be pitiful, be courteous:
1Pe 3:9 Not rendering evil for evil, or railing for railing: but contrariwise blessing; knowing that ye are thereunto called, that ye should inherit a blessing.
MORE INFORMATION